MISSION/BOARD


KLBA Mission Statement
Our Mission is to promote and educate inside the borders of Kansas to the wide uses of Limousin cattle within the beef industry.
KLBA Goals
As a group of people dedicated to the improvement of Limousin cattle, our goals are simple.
1. Increase member numbers and involvement.
2. Breed Promotion
3. Develop a bond and lasting relationship between the Jr. and Sr. Associations.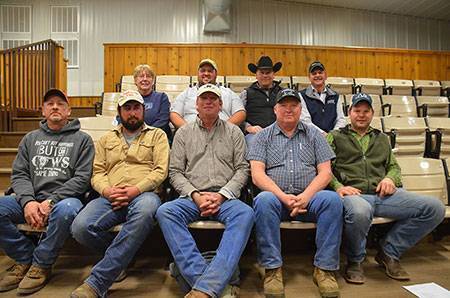 Front Row-Clay Schilling, Pat Meek, Ed Anderson, Alan Eggenberger Todd Walden, Trevor Gum, Kyle Dye-Vice President, KC Youngblood, President Not Pictured-David Campbell and Troy Richardson